Somehow I neglected to post some images that I took back on 24th September when I took a late afternoon stroll around parc Lafontaine. Since it had officially turned Autumn the day before I had gone to check if there were any fall colours showing.
I made my way to Parc Lafontaine via rue Prince Arthur. The late afternoon sun was catching the hanging baskets that provided a nice vibrant touch to the street that was now partly shaded. In processing I added some blur and warmth (using Topaz Labs Lens Effects).
Some early Autumn images at Parc Lafontaine
There was still a lot of green in the trees when I visited and they're probably looking quite different now – a good excuse for me to revisit for an update next week.
Just after taking the above shot, two nuns passed by and I turned quickly to grab a shot.
With unseasonably high temperatures it was a great afternoon to be outside and many people were taking advantage of the great weather and getting a late boost to their summer tans.
If you follow Montreal in Pictures on Facebook, you will probably have already seen this next shot…
The above image was processed using Topaz Labs Simplify to give it a slight impressionist feel. Below is the before/after for comparison…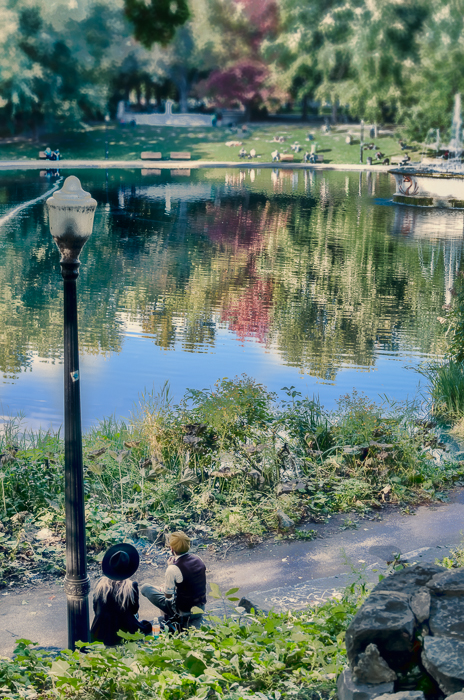 Thanks for stopping by. Until next time.
– Martin
Montréal in Pictures
Your virtual guide in and around Montréal
Related Images: