Continuing with some images taken back on March 25 in the Old Port of Montreal, today's post is featuring the colour blue. The blue parasols at the urban beach on the Clock Tower Quay were contrasting against the white snow and I ended up taking a few different shots.
One of my favourite Topaz Labs plugins is the simplify module. I used it to produce the following image for a watercolour effect.
Here is the before and after comparison…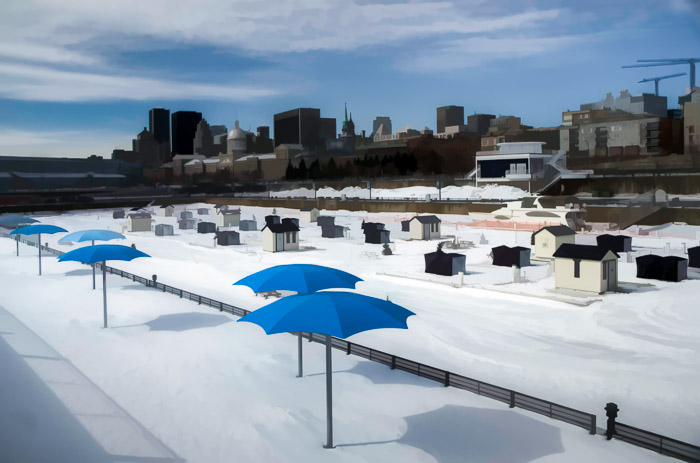 It was fortuitous that a blue boat was moored in the marina, albeit the wrong shade of blue :-/
At the entrance to the car park on the mini roundabout is the "Porcupine", an art installation comprising of hundreds of blue sticks. The installation was by Claude Cormier and Associates a leading Montreal landscape architecture and urban design firm who were the designers of the urban beach.
With what is hopefully the end of the white season I'll soon be able to do a post featuring green 🙂
Thanks for stopping by. Until next time.
– Martin
Montréal in Pictures
Your virtual guide in and around Montréal